Engineering
Cube Machinery was involved in the design of very complex bagging, baling and packaging plants. From high speed bagging to baling (small to giant bales), palletizing and film application, we can design the solution that will meet your needs.
High speed bagging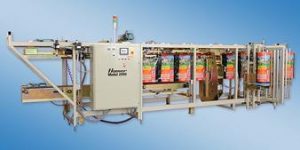 Cube offers two different types of form, fill & seal (FFS) machines. These FFS machines offer a lower cost per bag by using rolls of film, and the bag is shaped as it is filled.
Manual bagging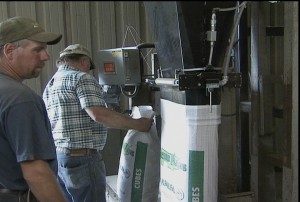 This is a fully automatic machine for pre-made bags. It offers a large flexibility and low set-up time, just like the manual machine, while providing the efficiency of an automatic machine.
Compression baler
Giant Compressed Bale (Up to 240 CF/ 8′ high)
Cube Machinery supply & Manufacture the most cost efficient baling machine for compressible product. It will enable the manufacturer to optimize shipping while optimizing the packaging cost.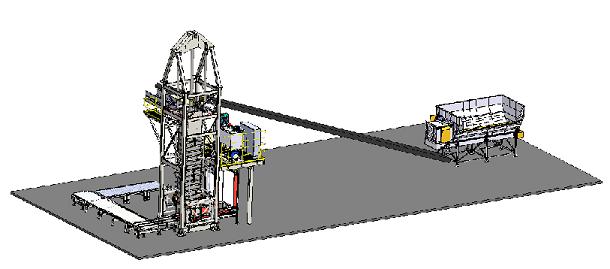 Here are a few benefits:
Higher productivity than the first generation baler (0.5 resources to operate)
Small footprint
Bale fully wrapped on pallet
No need for ventilation system
Improved "squarer" bale
Improved employee safety
Retail size bale (2 to 6 CF)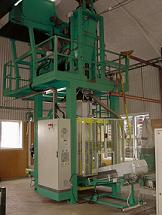 Advantage over the carrousel Baler:
A simpler mechanism
Lower plastic cost
Safer
Small footprint
Palletizing & film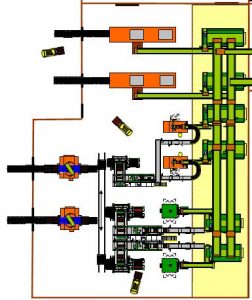 From simple manual, semi-automatic palletizing or stretch-wrapping to advance fully automatic packaging system, Cube Machinery can design or design and build your packaging system.